Innovation in the North
The north of Norway has a rich tradition of putting marine resources to novel use, all the way back to the days of the Vikings. We now rely on more advanced tools than our ancestors had, but our desire to uncover all the opportunities that the sea creates has only grown. In Tromsø, our skill and passion for the bioeconomy has allowed us to forge partnerships with some of the top scientific experts in the world, and together we create value from marine resources all the way from idea to market. By linking world-class academic research with the innate ability to ferret out opportunities, we compete on a global level.

Over the past 15 years, Norway has built a complete value chain for the exploitation of marine biodiversity for commercial purposes. The government is especially invested in northern Norway, with its unique access to the vast ocean areas and marine resources. In Tromsø, this includes a focus on developing knowledge, R&D tools and a pilot processing infrastructure to support and facilitate marine biobased industry and start-ups. Some examples of such support organizations are:
Marine Biodiscovery
The targeted and systematic search for components, bioactive compounds and genes within marine organisms is called marine biodiscovery (or marine bioprospecting). Biodiscovery is performed on all organisms from the marine environment, including microorganisms like bacteria, fungi, viruses, and larger organisms such as sea plants, shellfish and fish. It provides opportunities to utilize material from the sea in a sustainable manner. 
The oceans around Norway boast a huge biodiversity, of which few species have been studied. Some of these organisms live in extreme environments and have developed survival mechanisms and properties that can be used as basis for products and processes within various industries. There is an extensive range of applications, such as medicine, processing, food, feed, cosmetics, etc.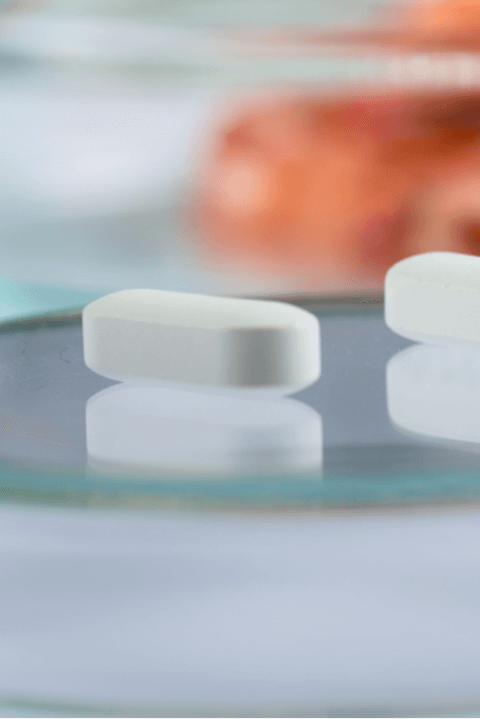 Marine Bioprocessing
Utilizing resources from the sea has had a dramatic financial impact on Norway, especially when it comes to food and feed. But after the edible portions of these resources have been removed, there is still a lot of material left that can create value, especially in the whitefish industry. These bits are called marine rest raw material – the leftovers from marine food and feed production such as viscera, heads, and bones. These materials contribute significantly to value creation in the industry, and a lot of businesses are placing increased focus in this area.
Survey data from SINTEF in 2013 showed that the marine ingredients industry in Norway generated revenues in excess of 2.5 billion based on Norwegian-products, and continues to grow. But in order to create the most high-value products from these materials, they must be handled in a certain way. Therefore, new methods of processing, analysis and post-treatment are required in order to use rest raw materials in a way that lives up to their greatest potential.
Marine Biotechnology
The underlying enabling technology for developing new products and processes based on marine organisms is often referred to as marine biotechnology, and applies to both marine bioprospecting and marine bioprocessing. It covers the use of the different disciplines within biology, biotechnology and bioinformatics, and applies to the development of enzymes, nutraceuticals, pharmaceuticals, cosmetics, biomaterials and so on, based on marine organisms.
The biotechnology sector in Tromsø is very much a result of the will to understand the bioactivity of extreme marine organisms and to serve the development of products with high societal and economic added-value.